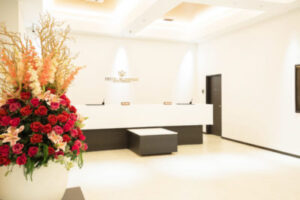 About Dealing with the Coronavirus
For the safety and protection of our all guests and employees to prevent coronavirus infection,
we hope your understanding and cooperation as follows.
・Our staff wear surgical masks during service duty in the hotel.
・Please use alcohol based hand sanitizer installed at the entrance hall near the elevator and in front of restaurant.
・We will sanitize directly below.
Front desk counters
Shared pens
Handrails
Doorknobs
Elevator buttons
Vending machines
Restaurant and lounge areas etc.
・All guests rooms are being even more thoroughly sanitized than usual, included the use of alcohol and chlorine based sanitizer.
We will improve our security measures at any time according to new information and circumstances about  preventing coronavirus.
Thank you for your understanding and cooperation.
General Manager